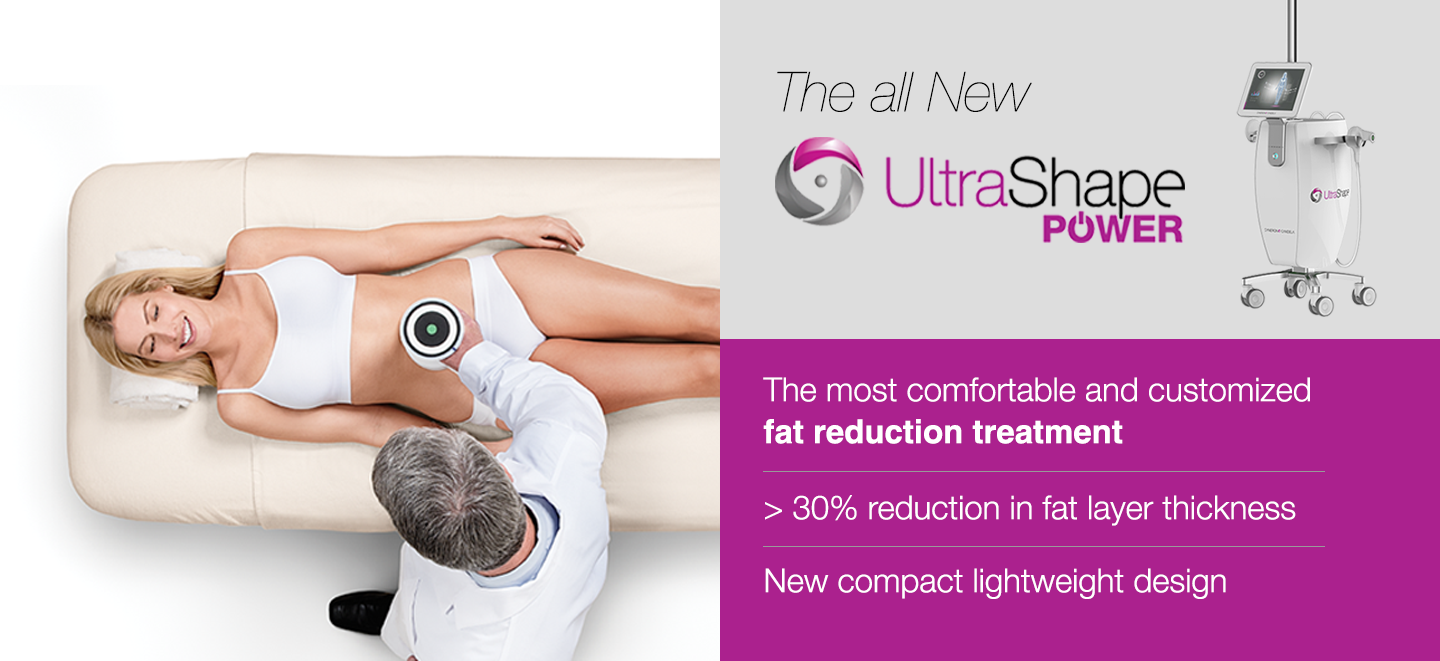 The power of Sound: UltraShape Power is the first and only FDA-cleared non-surgical procedure that uses pulsed, focused ultrasound for fat cell destruction. UltraShape Power painlessly destroys fat cells without harming surrounding skin nerves or blood vessels.
Less Time. Less Pain. Less Fat.
Unlike other fat-reduction procedures that use heat or freeze fat, UltraShape Power treatments are virtually painless and leave you free of any unwanted visible side effects. All you're left with is smooth, contoured results.
Powerful Results:
Typical regimen features three treatments paced two weeks apart.
Most have described UltraShape Power as a pleasant, even relaxing, experience.
There's no soreness or numbness after treatment, and side effects are extremely rare
No wonder so many people are satisfied with their results.
No Downtime:
Get back to living your life with no downtime or visible signs of treatment.
Contact us to schedule your next appointment.